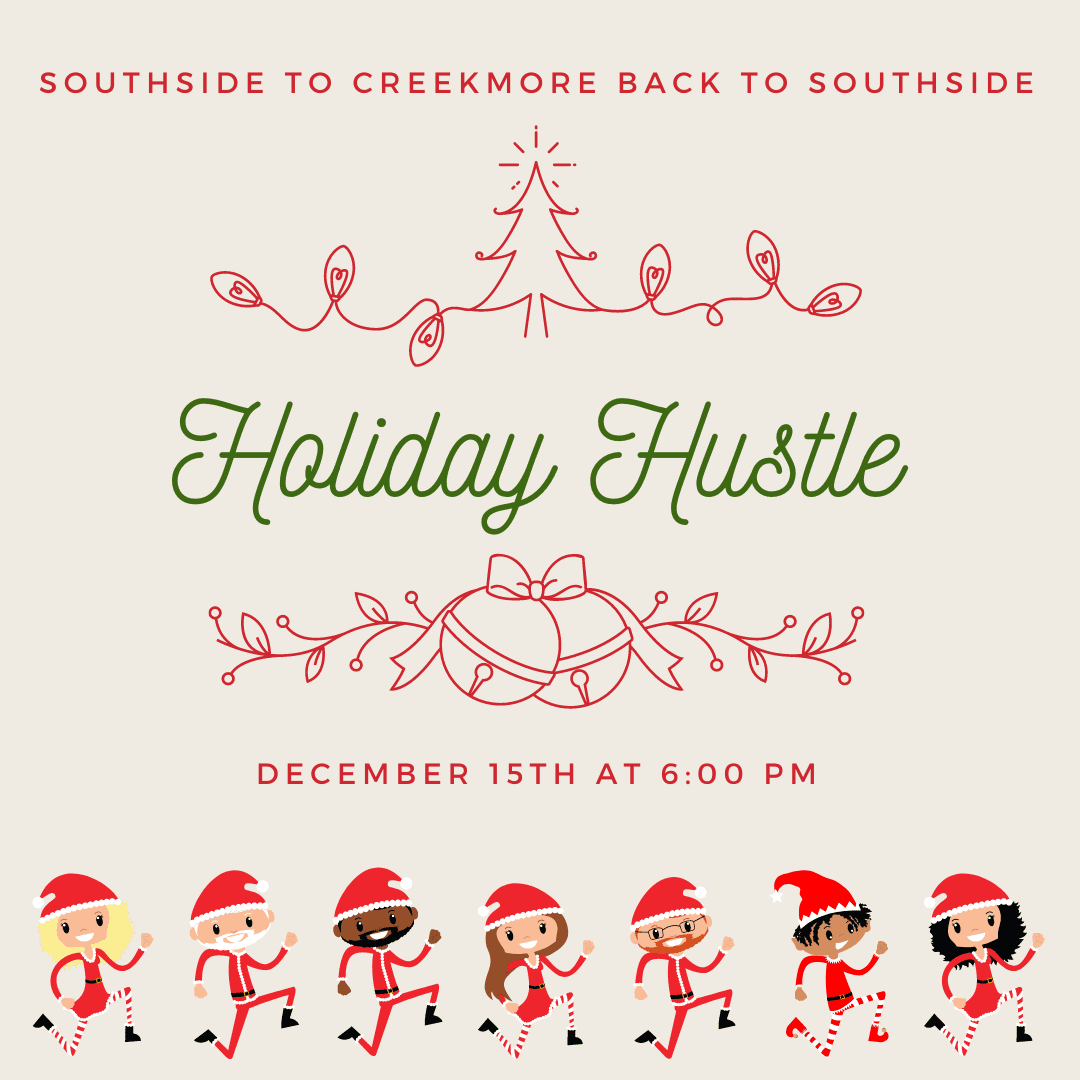 Holiday Hustle
Get on that holiday gear and prepare to spread some holiday cheer! It's time for the Holiday Hustle this year! Runners, walkers, strollers, chairs… All are welcome here!
This 4-ish mile group run will begin in the west parking lot at Southside High School. We will run down Old Greenwood Road to Creekmore Park, run through the park and enjoy the holiday lights, and then back up Old Greenwood Road to Southside High School.
We will enjoy Fort Smith Coffee Co. coffee and hot chocolate along with cookies from Creative Kitchen after the run!
PARTICIPANTS WILL BE ASKED TO HAVE A LIGHT. There are dark areas along the route. You may use a headlamp or small flashlight. Please wear high-visibility or reflective clothing, as we will be crossing a few busy intersections. Make sure motorists can see you!
Please call us at 479-434-3571 or contact us through Facebook or Instagram with any questions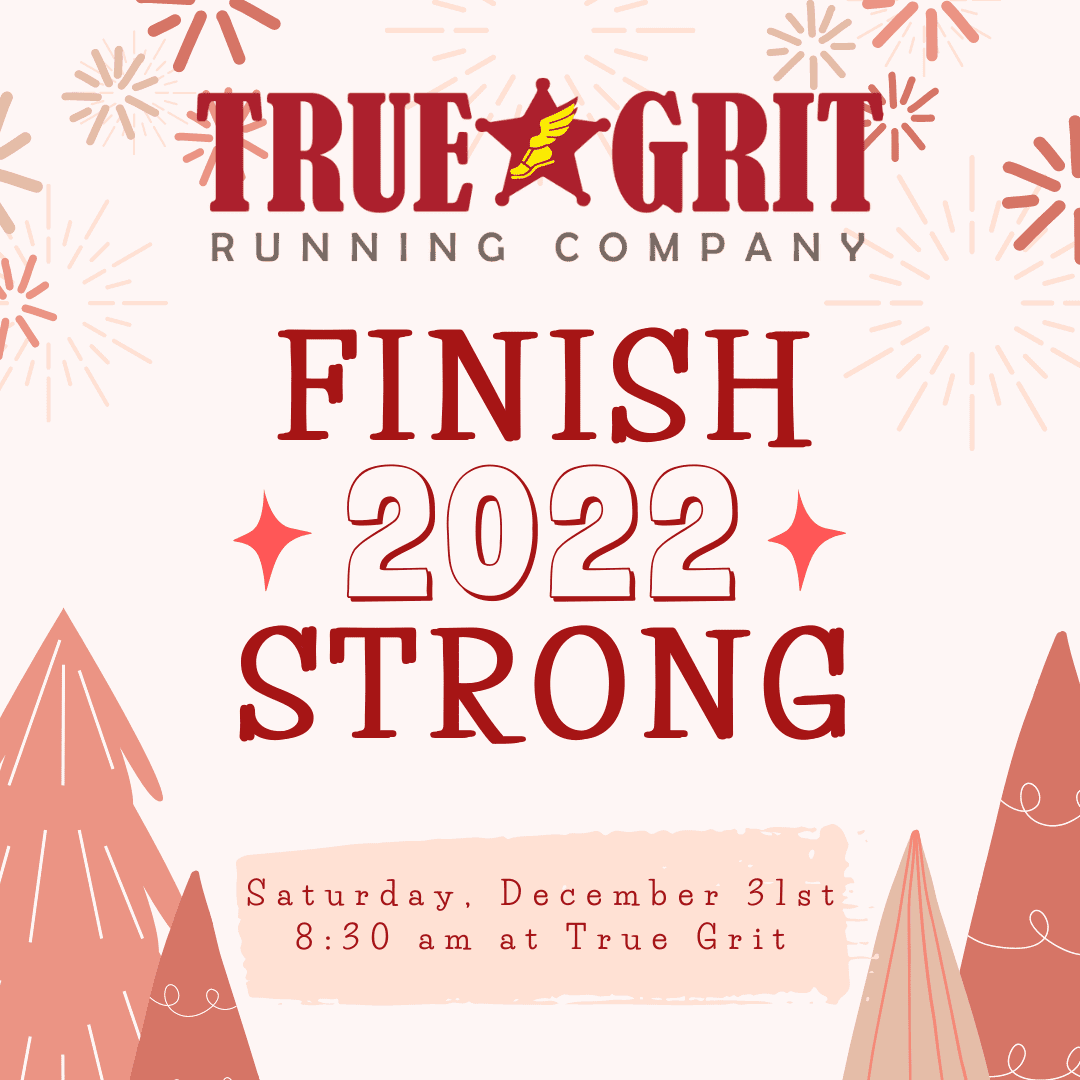 Finish Strong 2022
Finish off 2022 strong with a group run at True Grit on New Year's Eve at 8:30 AM. We will have hot coffee and water to enjoy afterwards. Runners and walkers of all paces are welcome!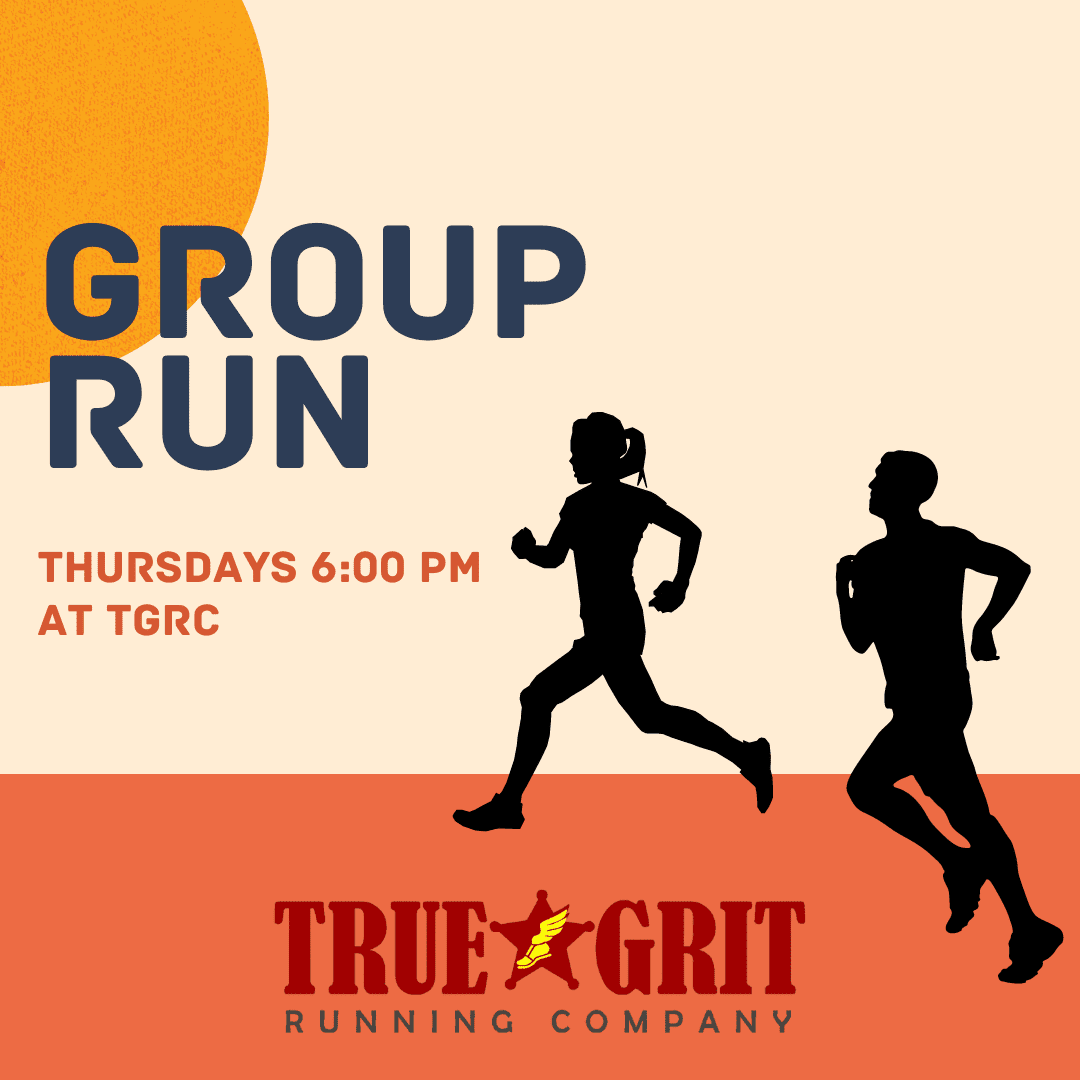 Grit Group Run
Did you start running or a workout program, and then quit because it was hard to find the motivation on your own?  There are times when running and working out is just easier when you have someone to do it with.  Sometimes, finding that someone is difficult.  With our group runs, you're all set!
And now you ask, "But, what if I'm the slowest?"  Not a problem!  All paces are welcome to join in our group runs! You are bound to find a "pace buddy."  Still concerned about keeping up?  Invite others to come with you!  With more people, we can accommodate more paces, and no one is left behind. All group runs are free and open to the public.  Group runs happen rain or shine, but will be canceled in the event of lightning, ice, or other severe weather conditions.  Follow us on Facebook and Instagram for the latest information concerning group runs.
The Grit Group Run is an easy out-and-back 3 mile course so you can go as far or as short as you like! The Grit Group Run is held on Thursdays at 6:00 pm.  All abilities welcome and encouraged, walkers, runners, dogs and strollers!
***Please no dogs if the temperature is above 85 degrees. Our 4-legged friends have a fur coat, do not sweat like we do, and their paws get burned on hot pavement.***
The course crosses a few busy intersections, so we ask that you be extra cautious, obey traffic signals, and never assume a driver "sees" you.
Rules: 1. Sign the waiver 2. Obey traffic signals 3. Wear bright clothing OR use lights OR other visibility gear. 4. All dogs MUST be on a leash at all times.
Please remember to sign waiver at the front table for your chance to win a $10 TGRC gift card. For more information, call 479-434-3571.
In the event of inclement weather (lightning/heavy rain/high winds/tornadoes/hail/ice), the event will not be held.
Schedule: Thursdays // 6:00 pm-7:00 pm // True Grit Running Company