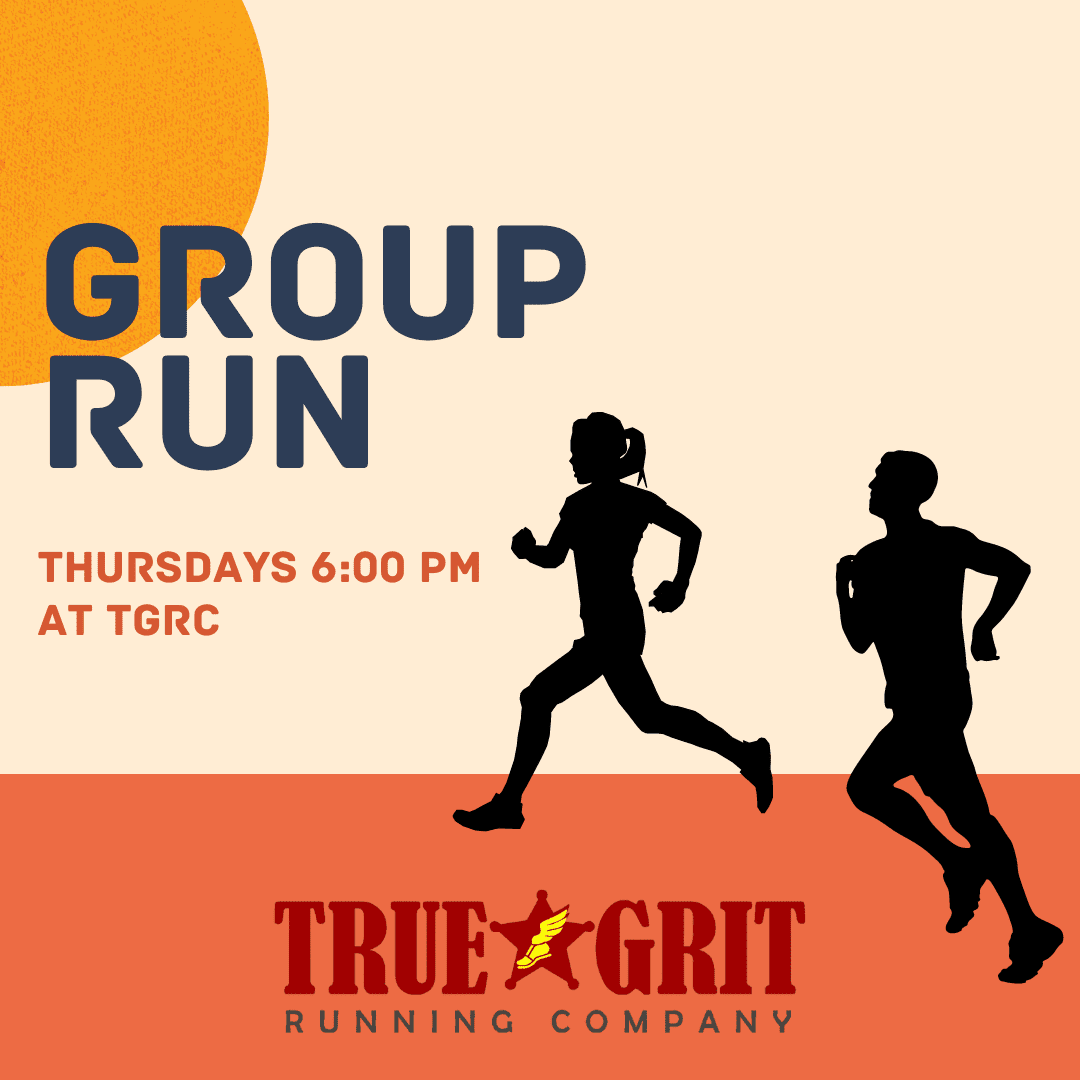 Grit Group Run
Did you start running or a workout program, and then quit because it was hard to find the motivation on your own?  There are times when running and working out is just easier when you have someone to do it with.  Sometimes, finding that someone is difficult.  With our group runs, you're all set!
And now you ask, "But, what if I'm the slowest?"  Not a problem!  All paces are welcome to join in our group runs! You are bound to find a "pace buddy."  Still concerned about keeping up?  Invite others to come with you!  With more people, we can accommodate more paces, and no one is left behind. All group runs are free and open to the public.  Group runs happen rain or shine, but will be canceled in the event of lightning, ice, or other severe weather conditions.  Follow us on Facebook and Instagram for the latest information concerning group runs.
The Grit Group Run is an easy out-and-back 3 mile course so you can go as far or as short as you like! The Grit Group Run is held on Thursdays at 6:00 pm.  All abilities welcome and encouraged, walkers, runners, dogs and strollers!
***Please no dogs if the temperature is above 85 degrees. Our 4-legged friends have a fur coat, do not sweat like we do, and their paws get burned on hot pavement.***
The course crosses a few busy intersections, so we ask that you be extra cautious, obey traffic signals, and never assume a driver "sees" you.
Rules: 1. Sign the waiver 2. Obey traffic signals 3. Wear bright clothing OR use lights OR other visibility gear. 4. All dogs MUST be on a leash at all times.
Please remember to sign waiver at the front table for your chance to win a $10 TGRC gift card. For more information, call 479-434-3571.
In the event of inclement weather (lightning/heavy rain/high winds/tornadoes/hail/ice), the event will not be held.
Schedule: Thursdays // 6:00 pm-7:00 pm // True Grit Running Company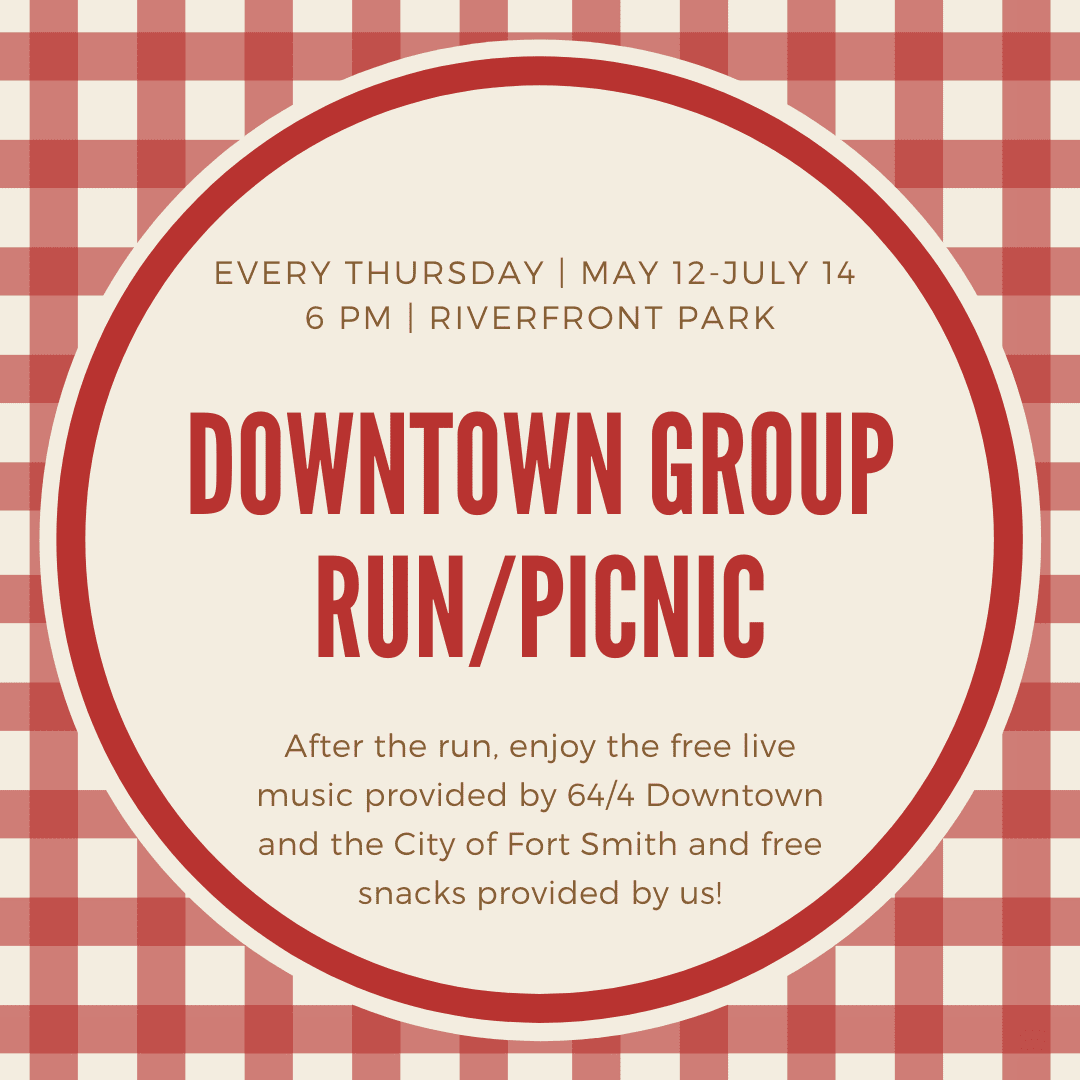 Downtown Group Run/Picnic
Have you heard about the free concert series coming to Downtown Fort Smith? We are moving our group runs to Riverfront Park for the duration of the series to enjoy the music and the beauty of the downtown area! You can even snag yourself a spot on a official TGRC picnic blanket and enjoy snacks provided by us.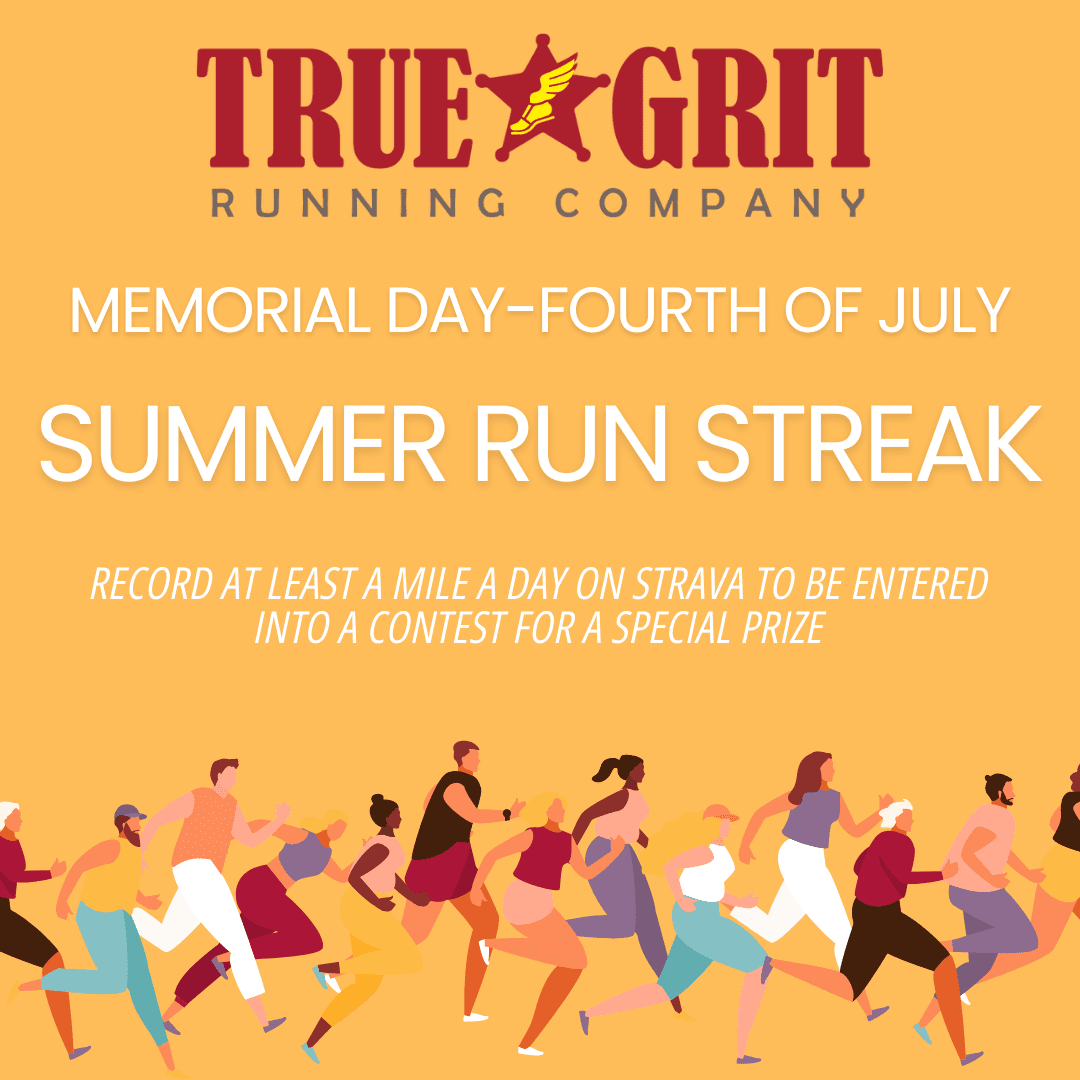 Summer Run Streak
Hello Streakers! No, not like that… It's time for our annual Summer Run Streak! You know the rules:
1. From Memorial Day to Fourth of July, run at least a mile a day.
3. Automatically be entered to win a very special prize.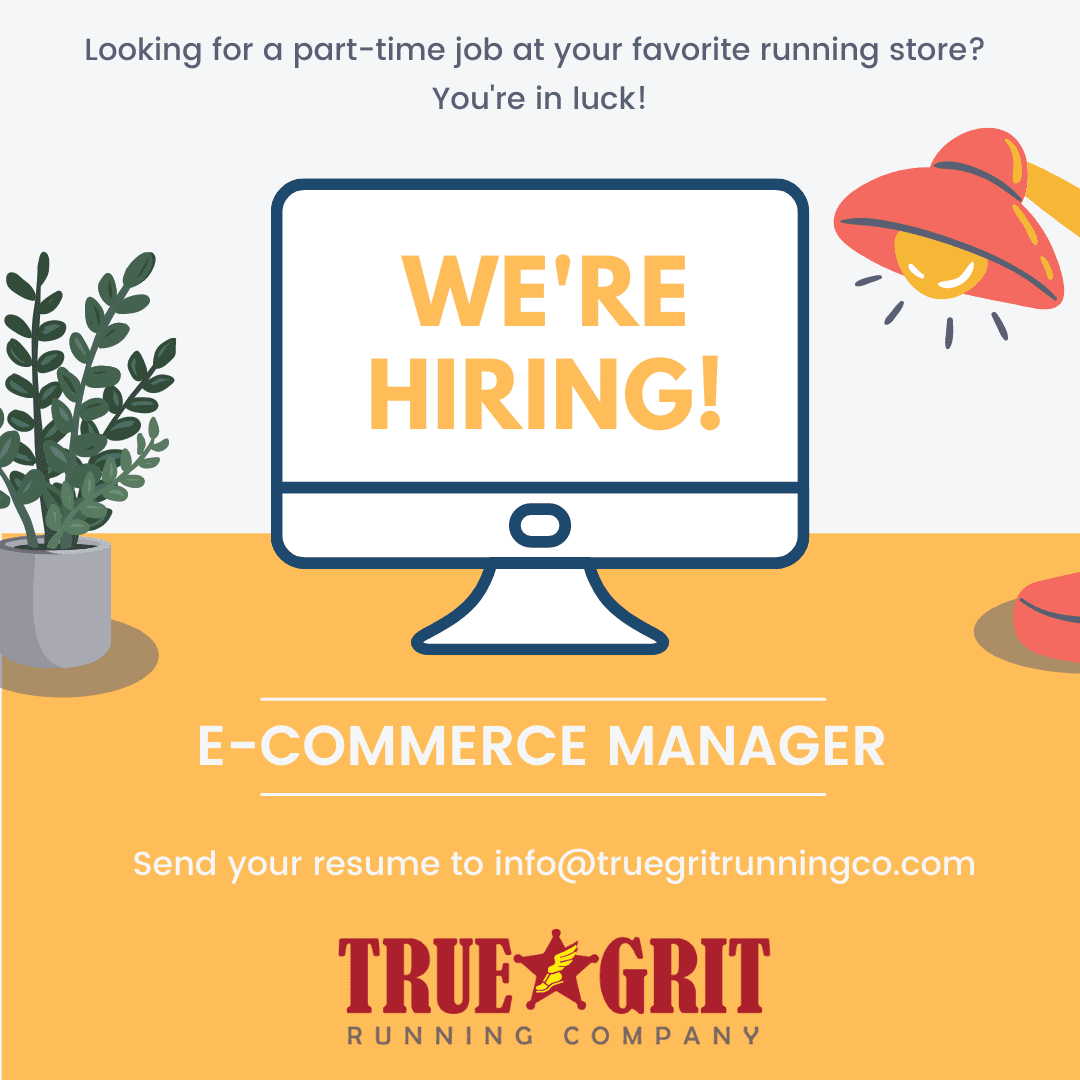 Now Hiring: E-Commerce Manager
As the E-Commerce Manager, you will ensure that all product data is on the site and updated, including images, descriptions, product details, and pricing. You will make certain that products are merchandised and yet simple to find for guests to the site. You will monitor online conversion and identify tactics to improve conversion rates, and also identify areas of underperformance and develop strategies to improve these areas. You are self-motivated, confident, and assertive. You are a team player and are willing to support the wider team. You possess a forward-thinking work ethic in order to drive the business forward. You have strong communication and project management skills. You have knowledge of e-commerce platforms. You work closely with the marketing team, buying team, and the Chief Running Officer. You may not be guest-facing at all times, but you are creating our "digital" presence to our online guests. You help us deliver the promise in cyberspace. This job is part-time with the option of becoming full-time. Interested? Email your resume to info@truegritrunningco.com.
Job Duties:
-Responsible for the day-to-day management of the True Grit Running Company websites and optimizing user journeys
-Manages the overall critical path to get product information and photography on the site on time
-Ensures that the back-end office work is done to maximize merchandising opportunities
-Identifies and reports on trends and helps develop sales forecasts for peak online periods
-Collaborates with marketing and buying teams to timing of sales and to ensure inventory availability in advance of launches
-Coordinates product information from the buying team